The Hungarian architect and designer Marcel Breuer enrolled at the Akademie der bildenden Künste in Vienna in 1920
Some of the most memorable pieces of Modern Furniture to emerge from the 20th century were designed by Finnish designer Eero Aarnio
Modern designs AND cute animals? We're in! EZmod is joining forces with FancyHuli.com to give four lucky customers $25 gift certificates to redeem at their online store! Details inside! CAUTION: Cuteness overload!
Happy birthday to one of the founders of midcentury modern, contemporary and tonal art Harry Bertoia! From a studious student to a world talent, Bertoia's work still leaves the world in awe. This week, we celebrate the masterpieces and life of this genius.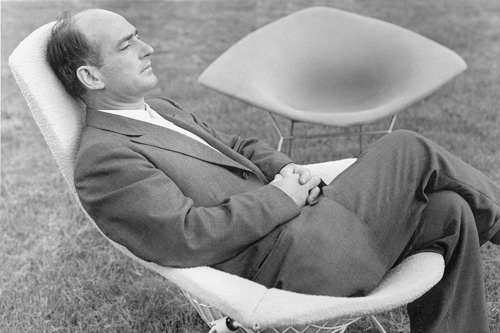 Photos Source: http://www.knoll.com/shop/by-designer/harry-bertoia
From the "Womb" Chair and Ottoman to the very famous Tulip collection, Eero Saarinen's art in archictecture really shifted the way we think about interior design today. This week, we admire Saarinen as he immigrated from Finland to the United States, studied in Paris and with the help of his good friend Charles Eames, discovered how one competition would change his life.
PhotoSource:http://donshoemaker.com/building-up-an-icon-mass-produced-part-7/eerosaarinenwombchairtulipchair/