It's the most beautiful time of the year indeed! Especially when you have pretty Christmas decorations all over your house. Let's be real, it doesn't really feel like Christmas when the decorations aren't there. Fortunately, getting into the holiday spirit by decorating your place is easy and fun. Plus, every room can use a little touch of Christmas and it doesn't have to break your bank! This week, we are going to help you get those festive atmospheres to welcome guests and friends inside your home.
Source: Pinterest
1. Christmas Tree
This one is obvious, as putting up and decorating Christmas trees is a time-honored tradition. If you don't have it already and are interested in getting one, make sure you know which one is more appropriate for you—the artificial or the real one. Artificial Christmas trees are more durable—you can just store them away and reuse it every year, which makes them also cheaper. They are also less messy and easy to set up and take down. Real Christmas trees are however more environmentally friendly, they tend to look better and they also have that fresh pine scent!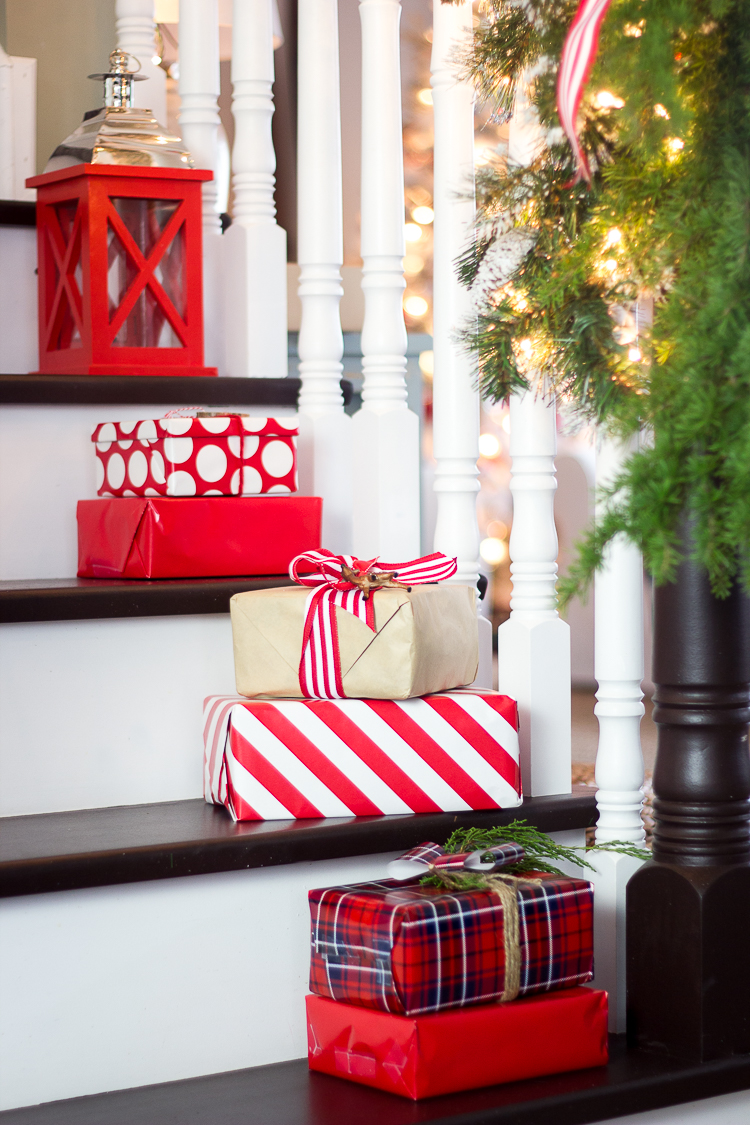 Source: Craftberry Bush
2. Presents as Décor
Wrap some boxes of various sizes with stylish wrapping papers and use them as your decoration—it's that easy. If you want something classic you can put them underneath the Christmas trees; you can also line your staircase with those presents if you want something a little bit different.
3. Light, Lights, Lights
Get a Christmas lights at your local store and turn your house into a magical one. Intertwine through your Christmas tree, drape over a bed, shape into a word, put it all over the wall or shelves—the options are endless!
Source: Pinterest
4. Holiday Sh(elf)
It's time to store your books somewhere else! Put your Christmas decorations on your bookshelf, throw some fake snow for the wintery wonderland vibes, and don't forget to light a seasonal scent candles to add the Christmas cheer.